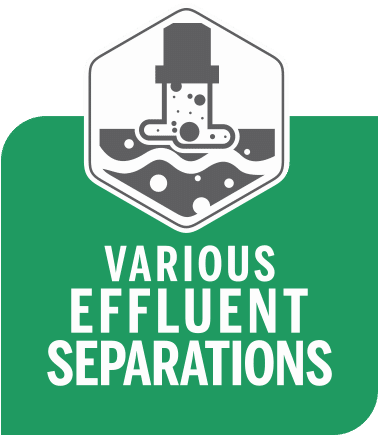 When it comes to Effluent Separation Systems, Ecotech Africa employs various Effluent Separations
methods as stand-alone systems or in conjunction with each other, depending on the specific requirements and effluent type.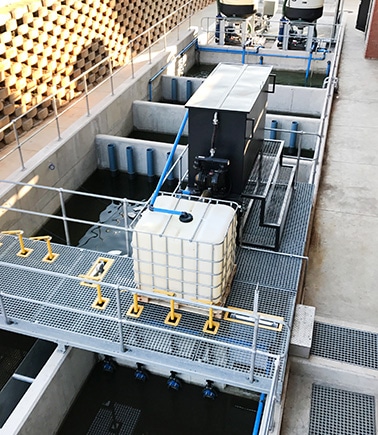 Critical Factors
To Consider Before Designing a Separation System




Ecotech Africa recognises the need

Waste Water (Sewage) Treated (Liter)

Wash bay Effluent Water Recycled (Liters)

Asbestos Safely Removed & Disposed (Kilograms)

Components
of a Waste Water Separation Facility
Sediment Traps
Ecotech Africa constructs and designs sediment control systems to suite specific requirements. The development of a comprehensive sediment control plan is a vital element of an effective water management system. If left unattended, the deposition of silt in areas where adequate provision has not been made could result in a considerable cost to both the client and the environment. Sediment traps and basins provide a cost effective means to reduce the amount of suspended solids in surface runoff. Design criteria along with the level and regularity of maintenance required for sediment control measures are the key issues to their success. Sediment control is an important part of an effective waste water separation system. Dirty runoff from client workings (Workshops, wash-bays, plant & maintenance areas) contains residue that can cause silting up of drains, storm water systems and pollution control dams.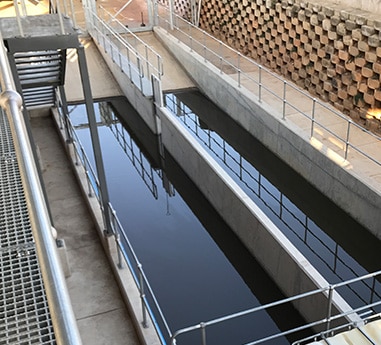 Storm Water Effluent Management
Proven structural storm water runoff system designed to efficiently and effectively treat storm water by separating debris and trapping pollutants before they enter the waterways. All Eco Storm Water Systems, can be fabricated into multiple sizing combinations to fit a variety of applications and custom installations.
An all-inclusive Eco Storm Water Systems treatment train guarantees economy of scale, precise multiple sizing combinations, greater installation flexibility, and superior pollutant removal efficiencies. Eco Storm Water System products consist of two standard pre-cast manholes and the Eco Storm Water System unit. The two manholes allow the removal and storage of pollutants, while Eco Storm Water System directs the flow of water to provide the most efficient treatment possible.
Eco Storm Water Systems are customized to fit your specific project requirements and the diameter and depth of both the primary and storage manholes may be tailored to suit any specific site conditions necessary.
One of the advantages of the Eco Storm Water System is that its design offers unobstructed access for pollutant inspection and removal. By opening either manhole cover, trapped pollutants can easily be seen from the surface, making confined space entry unnecessary. Inspection can be performed though visual observation and by measuring sediment levels.
Normally when the accumulated sediments in either structure reach a height of two feet from the manhole floor, maintenance should be performed on the system. The maintenance cycle typically falls into an annual pattern given normal loadings and sizing. Inspection of the system is recommended quarterly for the first year or more to determine the appropriate cycle based on site characteristics.

Gravity Effluent Separation
Design Feature The design is based upon the API (American Petroleum Industry) research over the past 35 years. It was found that with the Gravity Effluent Separation even without the use of any external separators and or skimmers the lowest count of hydrocarbon parts per million (ppm) will be achieved in the effluent discharged into the environment.
The Gravity Effluent Separation System is easily manageable, cost effective and sustainable. It will also assist the client with compliance to environmental standards and ISO 14001 regulations. Effluent discharged will be within the prescribed 2.5 parts per million and will comply with legislation.
Latest & Current Projects
Stay up to date with all our new Projects - Follow us on Social Media