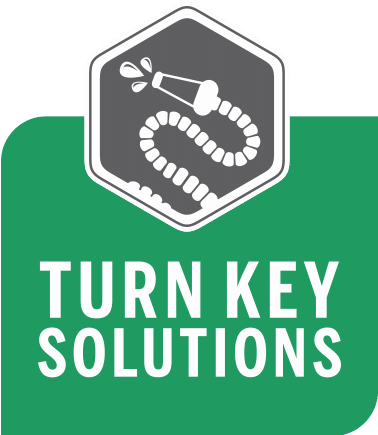 When it comes to vehicle wash bays Ecotech Africa offers a turn-key solution including design, construction, installation and commissioning. Ecotech Africa can supply this as a standalone system or incorporate the effluent separation system, oil/water separation, water recycling andmany other key features to ensure legal compliance and hassle free wash system that works.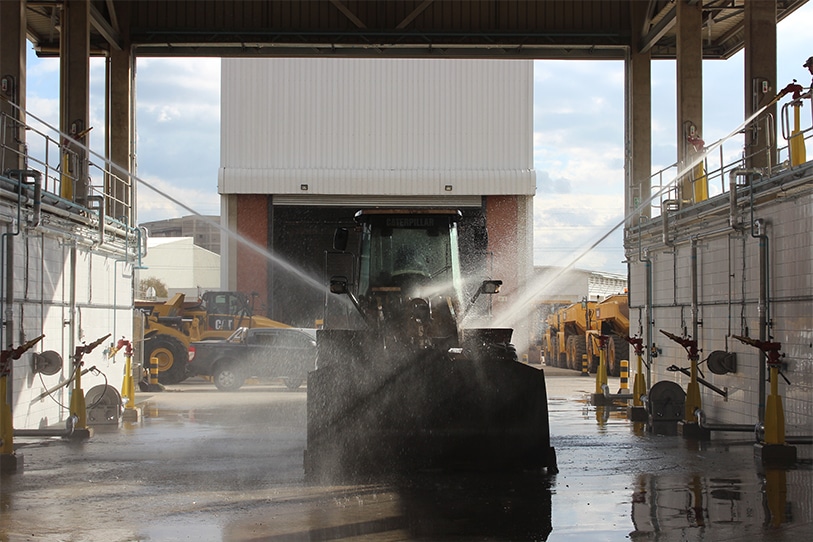 Ecotech Africa can construct wash bays to suite any requirement and type of vehicle whether it be light vehicles, Heavy Vehicle Wash Systems, Transit Vehicles, Commercial Vehicles, Train Wash Systems, Mining Equipment and a variety of special equipment. Our systems can also be incorporated into existing structures and systems. The Ecotech Africa offering not only allows for washing of equipment and vehicles but also for the effluent separation process and recycling of the wash water.
Ecotech Africa is able to guarantee optimal results for every project. Ecotech Africa is the African agents for Interclean USA & Tammermatic, who are the world leaders in heavy vehicle wash design with installations at some of the largest mines in the world. All Wash Bays are constructed with Quality, Sustainability and Cost Effectiveness in mind. Wash Bays are specially designed or adapted to the client's requirements and vehicle types and the systems are suitably designed to wash an array of vehicles in one system.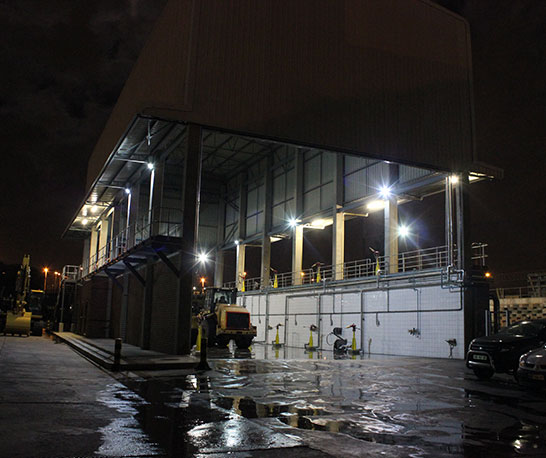 Installation & Construction plan preparation

Engineering specification

Project management – coordinating the architects, hydraulic consultants, equipment manufacturers

Wash bay construction

Water treatment equipment
Supply and installation – commissioning and testing of all the installed equipment

Commissioning and training of staff with ongoing servicing –with low maintenance, low running costs and quality equipment which requires minimal maintenance
Mining
In the mining industry time is money, every minute your vehicles are idle you are not producing. Hand washing large equipment is time consuming especially if you do not have the right tools for the job. It often takes 4 – 6 hours to wash a 400 ton haul truck when washing manually. Implementing the correct design and equipment package we can significantly reduce this down time while also reducing ongoing maintenance costs. Ecotech Africa offers several options for heavy, medium and light vehicle washing including:
Automatic drive through packages for rapid throughput applications
Manual monitor and fire hose packages for standard applications
Semi-automatic joystick controlled monitors to limit the employee involvement in the wash lane
Fully robotic monitor packages to completely remove the employee from the wash process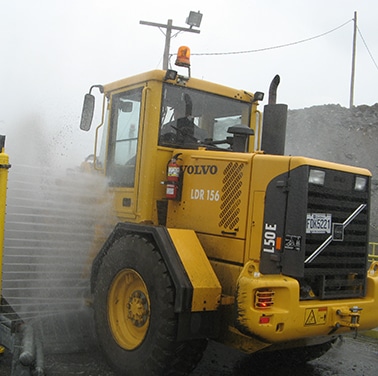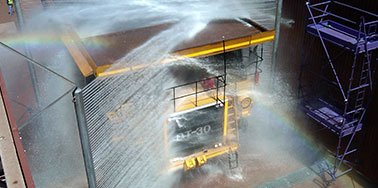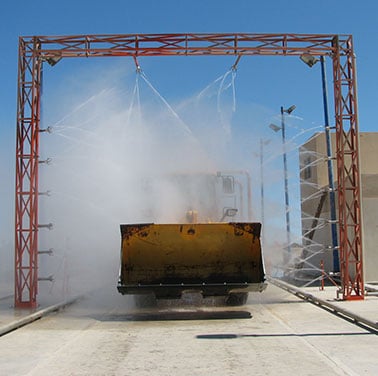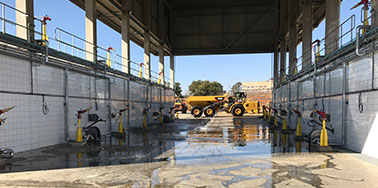 Fleet Wash
Simplicity. Efficiency. Results. The same things an operator would want from a fleet of trucks, Ecotech Africa delivers in its fleet wash systems. Automated systems remove the need for attendants, are low-maintenance, and require no detailing. Our fleet washes can handle over 7,000 trucks in a month, ensuring that your fleet presents a clean impression of the company over the road.
A cleaner vehicle is easier to maintain and suffers less maintenance issues that arise from dirty trucks, such as corrosion. Ecotech Africa fleet wash systems can utilize recycled or fresh water, and can be fitted with one or two-step chemical applicators in order to meet your specific needs.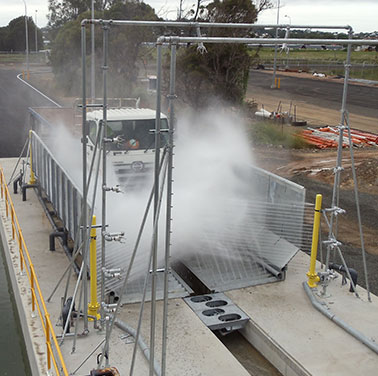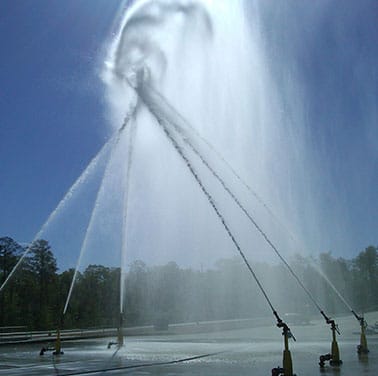 Transit Rail
Ecotech Africa approach to Transit Rail wash systems is as innovative as the company itself. With global installations for Transit Rail, Interclean has become a leader in cleaning this type of vehicle. Whether catenary, third rail, diesel, or hybrid electric, we have the experience and knowledge to create the appropriate wash solution for the trains of today and tomorrow. Ecotech Africa creates site-specific washes with special chemical formulations designed to achieve a successful end result.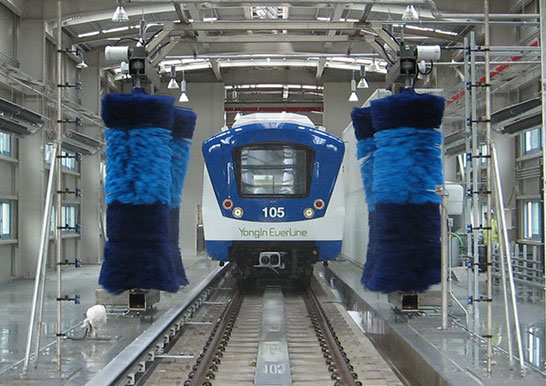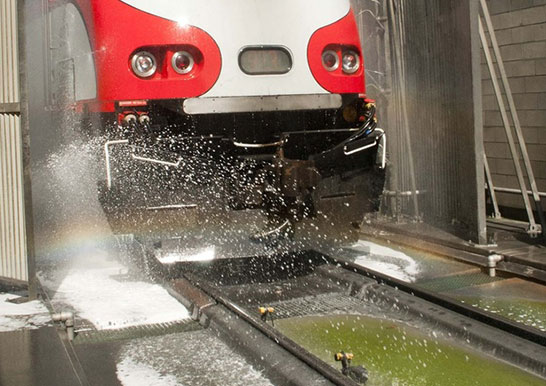 Transit Bus
Ecotech Africa has multiple solutions for cleaning transit buses. Whether the customer is looking for completely touchless, or a brush wash system, we have the equipment and experience to assist in designing the appropriate wash system for the application. InterClean has designed and developed our Hybrid Bus Wash, which combines the best of the brush and touchless technologies. With high pressure front, rear, top and wheel sprays, combined with side brushes the result is a clean vehicle with no potential for damage to the bus or the wash system.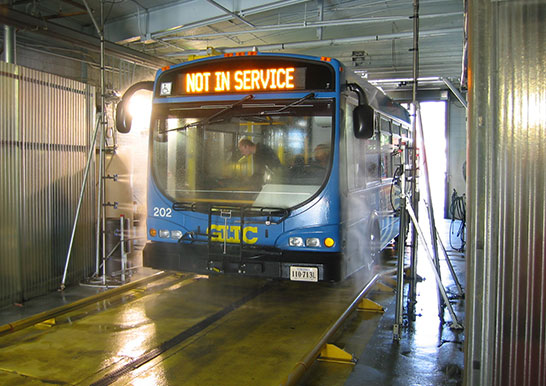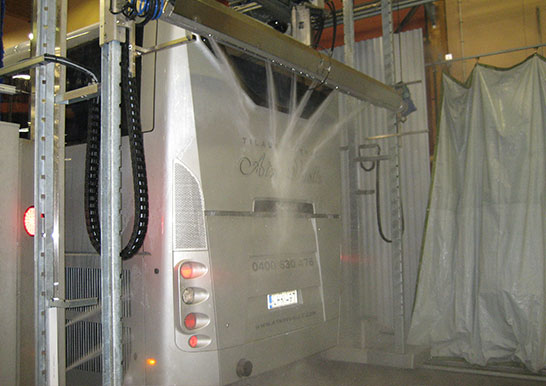 Ecotech Africa recognises the need

Waste Water (Sewage) Treated (Liter)

Wash bay Effluent Water Recycled (Liters)

Asbestos Safely Removed & Disposed (Kilograms)

Wheel & Under Chassis
Landfills, mines, quarries, power plants, and agricultural facilities all generate dirt and waste.
To keep these potentially harmful by-products in their designated areas – away from the public and off of vehicles – a fast, effective means of washing the tires and chassis of vehicles becomes necessary. We have produced the ideal system, balancing intense cleaning power, reliable and safe water recycling, and the convenient and economical removal of accumulated dirt and waste. By simply driving vehicles through your on-site system, you can easily comply with the environmental standards
Standard Systems (Wash Pads)
The standard wash bays are fixed civil installations that are used for manual washing of vehicles.
These systems are constructed for a wide range of applications from car washes to truck washes and can be supplied with additional components such as walk ways and monitors at various locations throughout the wash bay.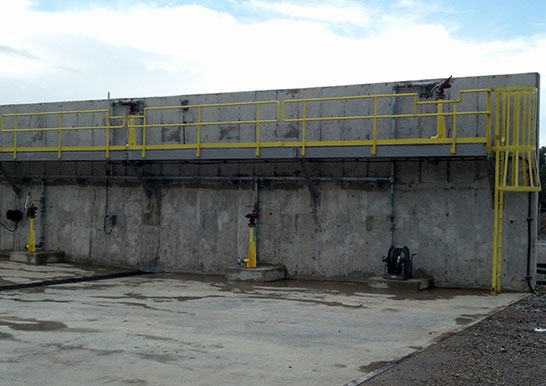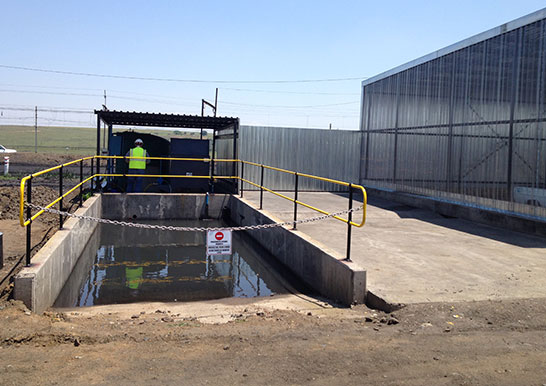 Movable / Modular Washbays
The Modular/Movable Wash Bay is a steel constructed system that is constructed on Ecotech Africa site and assembled on the client's premises. The modular wash system is a steel sectional panel platform with side screens; the platform is built at an angle to ensure drainage to the silt trap. This wash system can be offered from a basic part washing system, to 30t – 27m wash platform. The advantages of the system are no down time to the client during construction and a once off capital expenditure as the system can be disassembled and relocated to other operational areas. The system is modular thus can be expanded as client requirements change. Modules can easily be added to extend the Wash Bay to any required length. The Modular wash-bay can be offered with total water recycling modules to recycle all wash water for re-washing.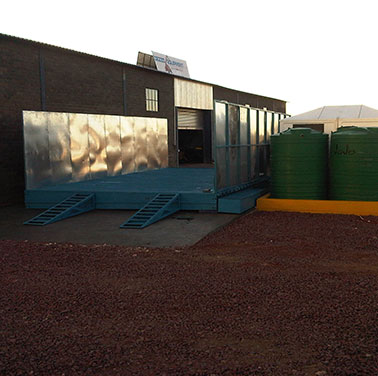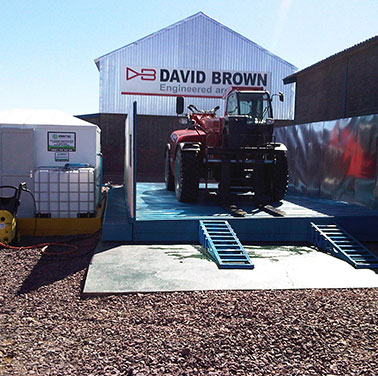 Recent & Current Projects
Stay up to date with all our new Projects - Follow us on Social Media