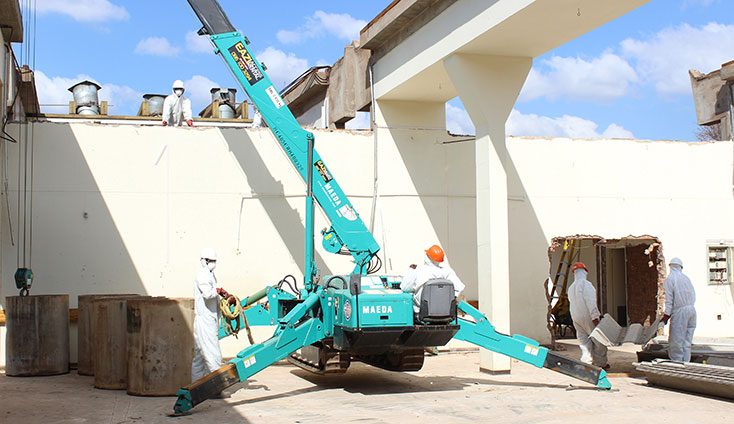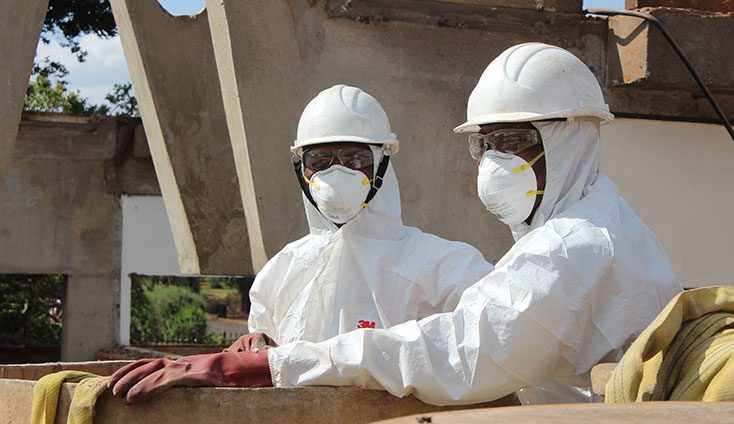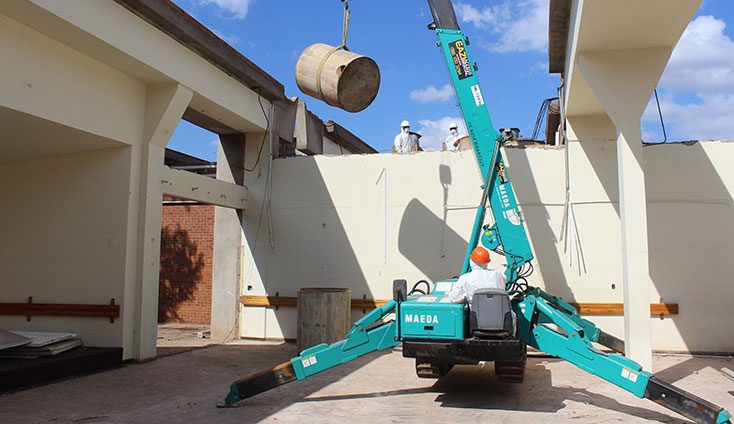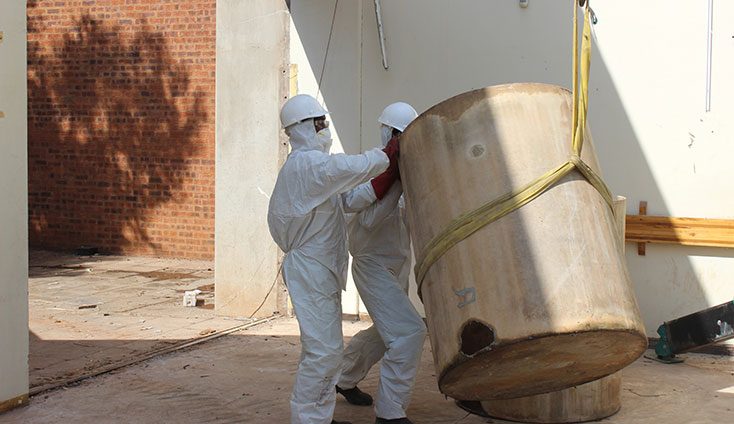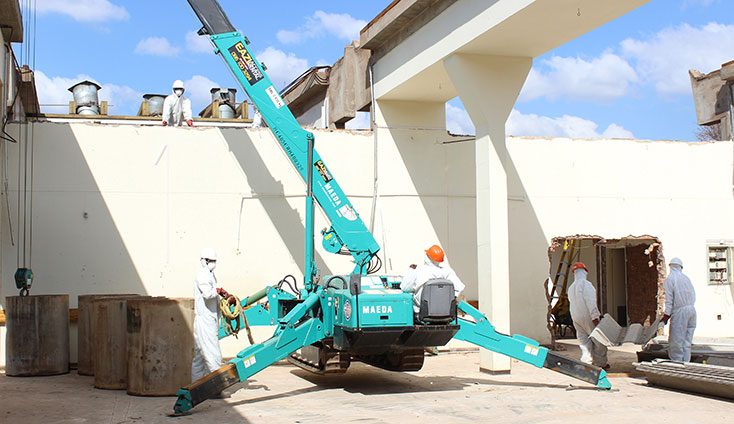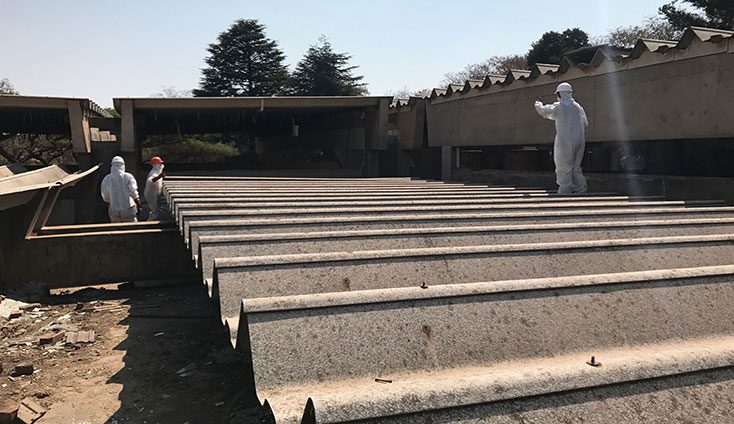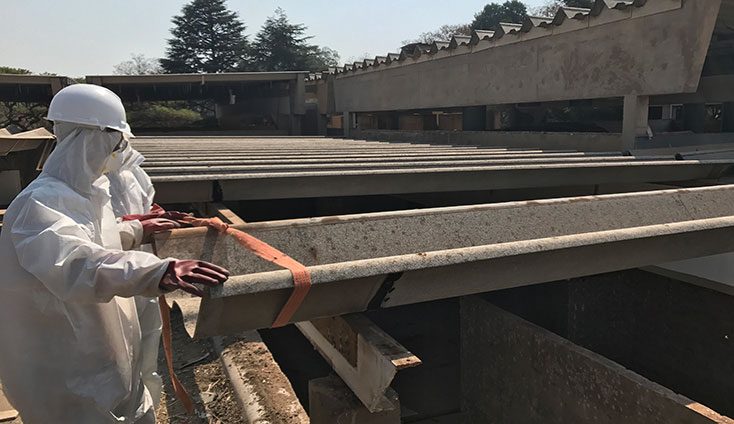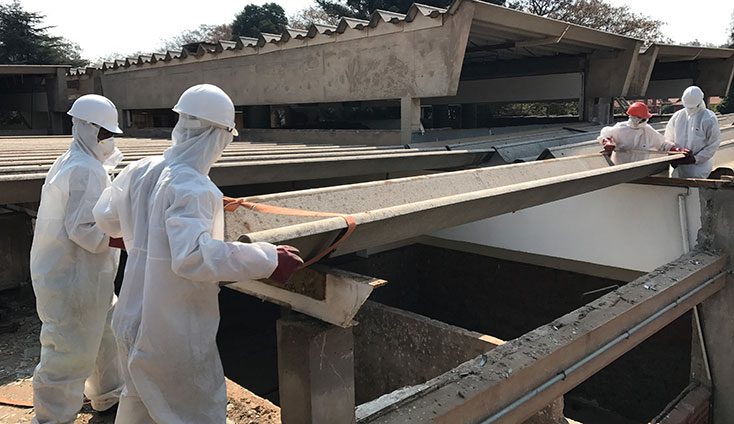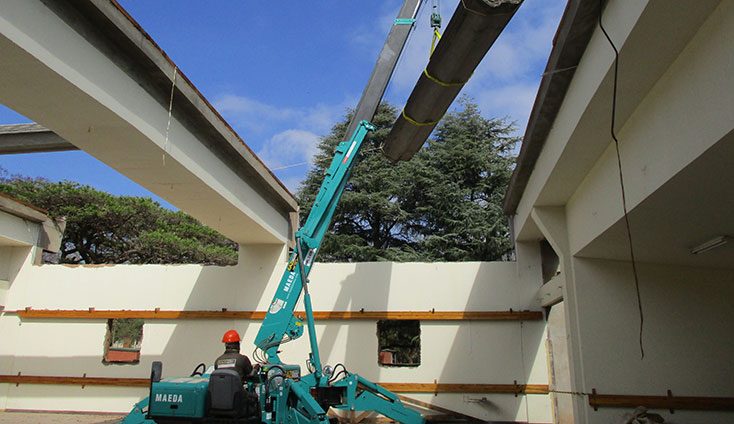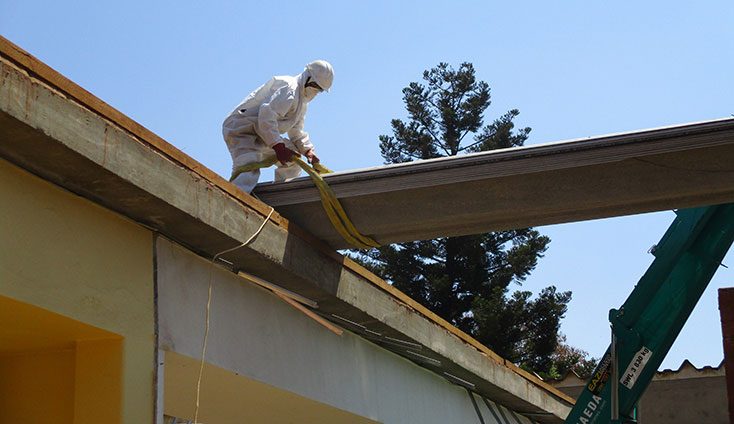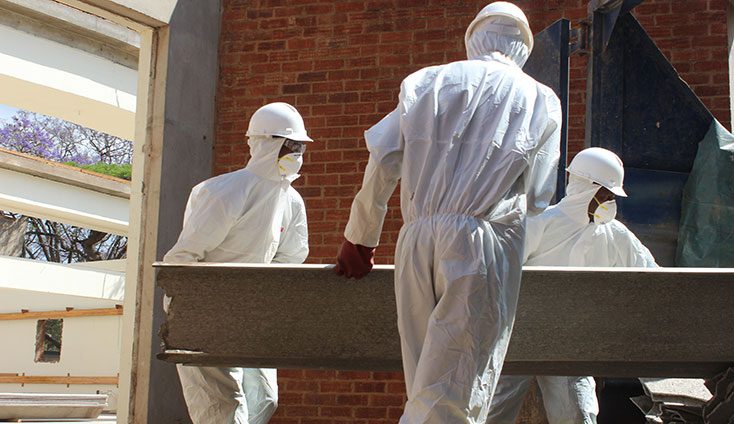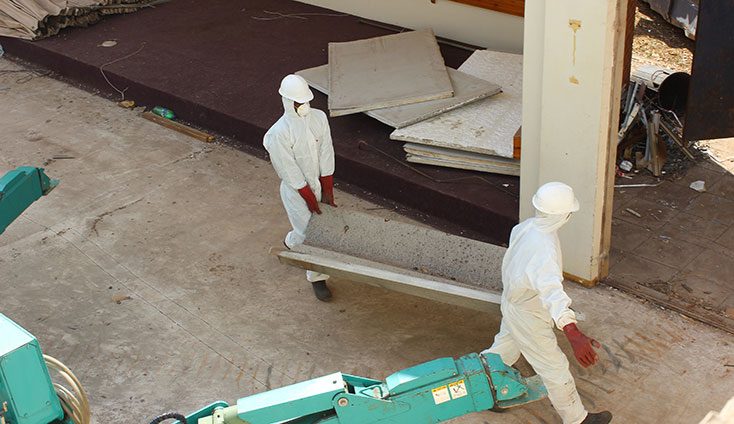 PROJECT DETAILS
The scope of work entailed the removal of 2 286m2 of asbestos roof sheeting. The biggest factor the asbestos crew had to contend with was the large span of the roof with no support under the sheeting, spans of up to 7 meters were encountered which was quite an obstacle to overcome.
The large spans and weight of the sheets required Ecotech Africa to bring in a mini crane to safely take the sheeting to ground level.
Even with this difficulty the project was executed swiftly and within time. The project duration was only five days from start to finish.